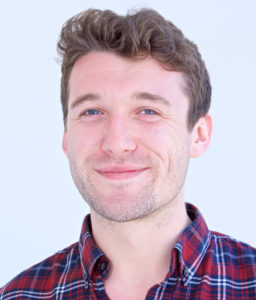 I was working in Austin Texas after completing my Business Information Systems Degree at University College Cork, and not quite sure what to do next with my career.  My housemate at the time had relocated to Texas from Cork with capSpire and was able to continue his work remotely with the company. To me, that was surprising given they were a consulting company, so I started learning more about what capSpire does. 

I had a couple of face to face meetings with some of the senior leaders in the US, and that confirmed my thoughts that capSpire was different from most of the other consultancies.  After going through the formal recruitment process, I was extremely excited when I was offered an opportunity to join the team.
My first introduction to capSpire life was via the 8-week capSpire ignite training programme, based in the office in Fayetteville, Arkansas.  It was intense, but an amazing experience. We got to spend time with one of the company's co-founders, who introduced us to the world of commodity trading and then spent a month learning the systems we'd be working on. We also got in-depth training in technical languages and the skills we needed to deliver consultancy services for our clients. 

While it was hard work, it was a great couple of months. I built some amazing relationships with my peers and felt confident that I had the skills necessary to have an impact on clients.
I've now moved on to work on a client site in Sweden, yet I still feel part of the team.  The camaraderie between colleagues is unbeatable, and if I ever have an issue or come across a challenge I've not seen before, I can reach out to the entire capSpire network who will offer support.  Whilst I might only see some colleagues a few times a year at events such as the annual summer BBQ or Christmas party, I feel like we've got a fantastic team spirit. The company is a great size – even though it's growing rapidly, there's a great rapport between everyone which makes it easy to work remotely with my colleagues.
I'd encourage those that want to work in a fun, dynamic and challenging company to consider capSpire.  Consultants here get to wear lots of different hats – there is lots of variety in the work we do, and so much opportunity to learn and develop.  With a strong focus on professional development and career trajectory, I've had the opportunity to grow from a Graduate Analyst to my current role as Senior Consultant in a very short period of time. 
Do you have what it takes to complete the capSpire ignite training programme and thrive in our work environment? To learn more about capSpire, introduce yourself to us, and apply for open positions, please visit www.capspire.com/careers.
About capSpire
capSpire provides the unique combination of industry knowledge and business expertise required to deliver impactful business solutions. Trusted by some of the world's leading companies, capSpire's team of industry experts and senior advisors empowers its clients with the business strategies and solutions required to effectively streamline business processes and attain maximum value from their supporting IT infrastructure. For more information, please visit www.capspire.com.