This year, capSpire embarked on its first student internship programme as part of the Business Information Systems placement programme at University College Cork. The goals of participation were to provide an immersive, well-rounded experience for students that could be carried through to future coursework and professional endeavours.  
Our mission was to formalise an internship experience for our student interns, and to maximize the value of the internship experience for both the students and employees at capSpire.
The twenty-six week programme was designed with specific goals in mind:


Provide a variety of experiences and visibility and involvement to the different phases in the project lifecycle.

Encourage professional development by providing students with exposure to new ways of working and technologies.

Create a positive internship experience which will facilitate their professional development.

As their placement concluded, Enya and Zack shared their experiences: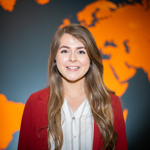 Enya Mcnamara – I applied to be a part of the capSpire internship programme after attending the capSpire presentation given to our class. It was interesting to learn about the niche energy industry in which they operate, and the varied challenging consultancy positions available in a collaborative team-based environment. I eagerly applied to be considered for an internship position and I was really pleased to be chosen as one of the first interns in the European head office in Cork.  
As soon as we started, we were provided with training on the programming language that most of the consultants at capSpire use – C#.  This isn't a language we were taught as part of our course, but the team was helpful and supportive in getting us up to speed so we could use our new skills on internal projects. We had the opportunity to support client projects – helping to complete project documentation and sitting in on client calls – which gave us a really valuable insight into the type of work capSpire consultant do.
Towards the end of the programme, we supported a consultant in delivering an internal project – taking it from requirements gathering all the way through to delivery, which will stand me in great stead for my final year.  The team has all been hugely welcoming and supportive and I've enjoyed taking part in various social events such as the Summer BBQ and annual retreat very much making me feel like part of the team.
The programme has developed my technical skills and given me a great understanding of what a consultant role entails. When I started the internship I wasn't sure whether I wanted to go straight into a technical role after graduating, but after my time at capSpire I'd be very happy to come back to work with a company like this.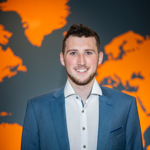 Zack Anderson –
I was really interested in the type of work capSpire do, after hearing the presentation given to the third year Business Information Systems students at UCC.  I applied, and after a formal interview was really pleased to be selected to take part in the first European internship programme.
There was a lot to learn when we started six months ago, and it was great to sit down with the more experienced team members to be trained in the industry, and the technologies that capSpire use.  The training was really hands-on and gave us a great technical understanding of what the role of Consultant entails.  
After the first six weeks of training were completed, I was involved in an internal development project – learning all the project management skills needed.  I hadn't been familiar with Agile project management methods before, and it was good to experience it through the daily scrum meetings and other methodology. It was very different from our experiences of University, but the process of daily stand-ups and weekly goal setting will be very useful in my final year.
My coding skills have very much improved, and I'm even considering doing my final year project in C#, using the skills I've developed over the past six months. The whole programme has opened up my eyes to things I never would have considered doing as a career and it's been great to see how capSpire consultants can be flexible between the different technologies – constantly learning and developing their skills. I didn't think technical consultancy could be so varied.
About capSpire
capSpire provides the unique combination of industry knowledge and business expertise required to deliver impactful business solutions. Trusted by some of the world's leading companies, capSpire's team of industry experts and senior advisors empowers its clients with the business strategies and solutions required to effectively streamline business processes and attain maximum value from their supporting IT infrastructure. For more information, please visit www.capspire.com.