capSpire is a global consulting and solutions company that solves difficult business and technology problems for commodity-focused organizations.
We provide our clients with deep business and system expertise to simplify and streamline their commodity management functions for crude, natural gas, refined products, NGLs, coal, iron ore, agriculture and freight. capSpire takes pride in its ability to create pragmatic and easy relationships with our clients that produce elegant solutions to hard problems.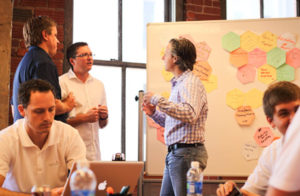 We believe there is a better way
Call it a motto, a philosophy or a call to arms.  At capSpire, we prefer to think of it as who we are because it drives everything we do.  Every day and every encounter is a fresh opportunity to learn, discover and improve.
True sustainable success is best achieved by continuously improving the quality and value of the services and products you bring to market.  Thus, our objective is to build long-term, mutually beneficial relationships with clients that share our drive and passion for innovation.  We don't bloat budgets or expand timelines to boost our bottom line. Profits should be a natural byproduct of a job well done, so we go "all in" on every opportunity.  Because, in the end, the only metric we use to determine our success is client satisfaction.
capSpire's i-factor, one that transcends all of our service offerings, is what some refer to as the "Innovator's Mindset." The Innovator's Mindset starts with a growth mindset, but it is also consumer centric, and oriented toward creating value.  Innovators want (or perhaps even need) to grow, they want to provide value by creating solutions for things consumers need – as well as creating new value by providing useful things consumers didn't even know they wanted.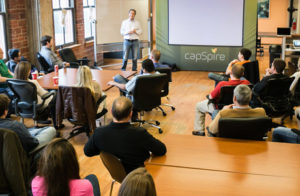 Unrivaled Industry Experience
The experts within capSpire come with an unrivaled breadth of experience across the commodities industry.  Mastering the nuances of your business and the technologies that underpin it is essential.  Every capSpire consultant comes with first-hand experience and is backed by a team of experts to ensure that we are able to effectively understand and support your business operations.  Our team of business and technology experts helps you understand and optimize your processes to achieve greater transparency, increased business efficiencies, and to improve the return on your IT investments.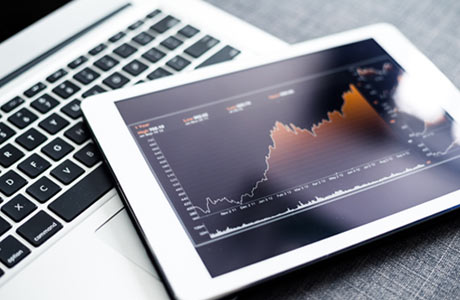 Drive Technology Innovation
capSpire drives technology innovations within the commodities industry.  Using years of real-world experience, our development team constantly looks for ways that software can help organizations improve processes and increase efficiency.  After identifying and analyzing common – yet critical – gaps in vendor software, capSpire has developed tailored and precise IT solutions rather than falling back on costly, unpredictable custom-built services.  This gives our clients the certainty and peace of mind that comes with a pre-developed and supported solution.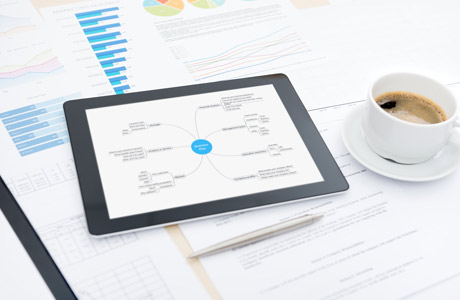 Solutions to Difficult Business Problems
From Trading & Risk Management (CTRM) to business intelligence and tailored version upgrades, capSpire is your one-stop solution partner that delivers the answers to your difficult business problems.  Whether you are looking to optimize your supply chain or deploy a complex RightAngle, Allegro or OpenText Content Server environment, our agile-minded consultants provide industry leading experience and timely guidance on best practices.

2009
capSpire is founded and its first office in Fayetteville, AR opens!
Established as an OpenLink partner to help businesses with RightAngle projects.
2010
1st of many Bootcamp training courses is held in Fayetteville, AR.
July 1, 2010 – 10 employees
2012
Became an OpenText partner to help customers build more efficient solutions that support OpenText Content Server.
capSpire's second office in Tulsa opens in March.
May 9, 2012 – 25 employees
2013
Our 1st European office opens in Dublin, Ireland in October.
capSpire became an Allegro partner to help clients implement Allegro projects.
December 16, 2013 – 50 employees
2015
capSpire opens combined office space with Statslice in Dallas, TX in October.
The success Statslice and capSpire have had over the past year leads to its acquisition in 2015.
March 16, 2015 – 70 employees
2016
capSpire Launches its Advisory Practice and capSpire Wins Fourth National Award for Exemplary Workplace Practices.
We've come a long way! 2016 marks the 6th Bootcamp training course. capSpire continues to build on the framework of believing there is a better way.
June 1, 2016 – 85 employees
2018
capSpire won an "Arkansas Business of the Year" Award in a ceremony on February 22nd at the Statehouse Convention Center in Little Rock, Arkansas.
capSpire celebrated its ninth anniversary on February 27th!
capSpire Scores a Place on the Inc. 5000 List for the 6th Consecutive Year!
January 15, 2018 – 100 employees