We are delighted to announce that we have been officially recognised as one of the Best Workplaces in Ireland in 2020. capSpire was officially recognised the 11th Best Small Workplace in Ireland 2020, at the 18th annual Great Place to Work Best Workplaces in Ireland awards in Dublin on Wednesday 26th February 2020. 
This is capSpire's second consecutive year to be named as a top Irish workplace, which is assessed through Great Place to Work's robust 'Trust Index©' employee survey and a thorough 'Culture Audit©' assessment of their policies and practices.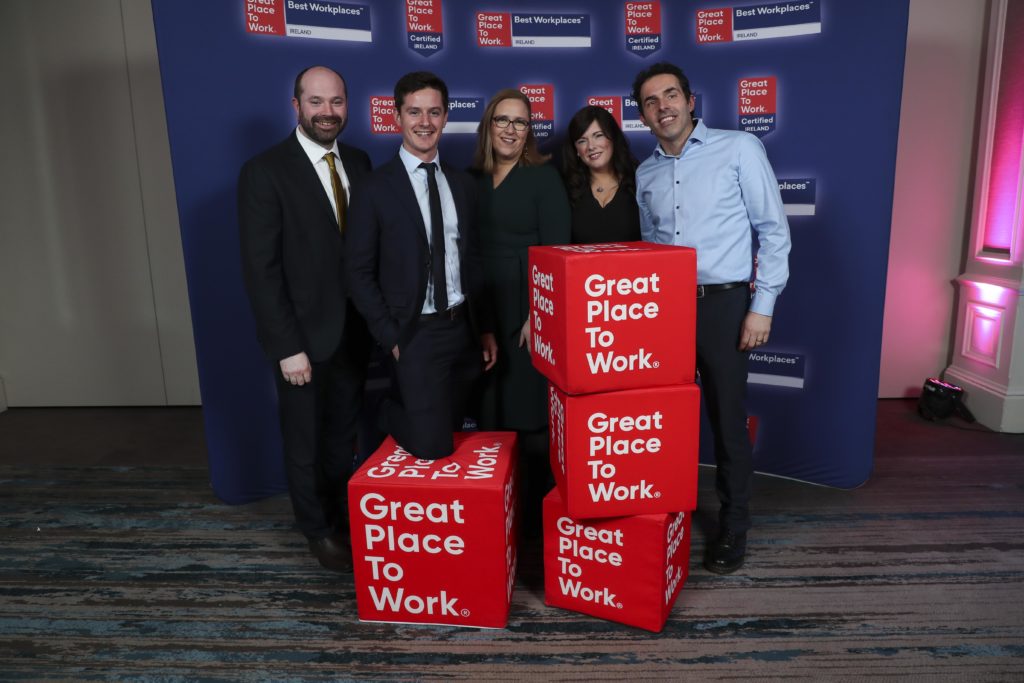 Commenting on this achievement, Managing Director Dave Webb said:
Creating a great place to work is not just another company initiative for capSpire, it's embedded in everything we do. Our greatest strength is our people who are empowered to create meaningful solutions for our clients, underpinned by commitment to our core values.

As we have grown internationally over the last eleven years, we have maintained a focus on building a culture of trust and empowerment for our people and we are delighted to see this reflected in our world-class employee engagement scores and Great Place to Work ranking of the 11th Best Small Workplace in Ireland. Proudly, this year we have improved our position from last year and are among competition that includes top indigenous and multinational companies."
When it comes to attracting and retaining talent, we also understand that a continued commitment to our employees' development and happiness is paramount. This involves providing our employees with the tools and experiences they need to be successful both professionally and personally on an ongoing basis. The capSpire model is simple:
Hire great people who are passionate about collaborating together to create clean fresh solutions.

Empower them with opportunities to do amazing work with many Fortune 500 clients.

Maintain open lines of communication within an atmosphere of trust.

Celebrate achievements and toast success.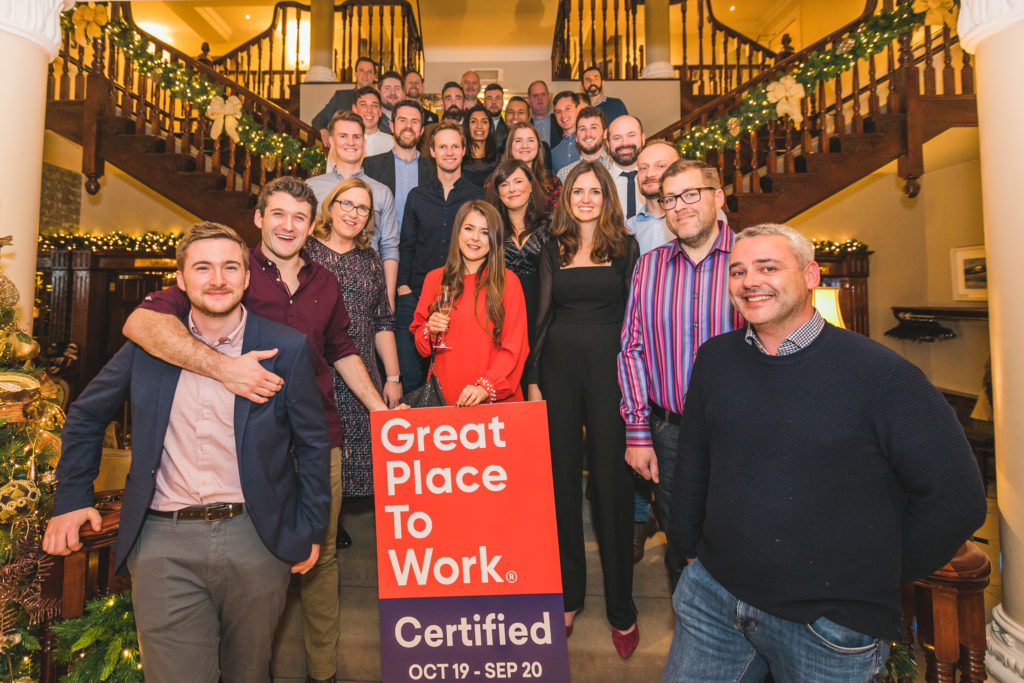 Whilst capSpire is a great and happy place to work it is not an easy place to work. capSpire is rewarding with plenty of room for growth, but it is also challenging and will test your skills to ensure you get the most from your role so that you always feel that your career is progressing. If this sounds appealing to you, you could be a good cultural fit. Check out our career opportunities
here
or follow us on
LinkedIn
&
Instagram
.
About capSpire
capSpire provides the unique combination of industry knowledge and business expertise required to deliver impactful business solutions. Trusted by some of the world's leading companies, capSpire's team of industry experts and senior advisors empowers its clients with the business strategies and solutions required to effectively streamline business processes and attain maximum value from their supporting IT infrastructure. For more information, please visit www.capspire.com.