Can you believe it? SharePointalooza is less than two weeks away! Just in case you've been living under a rock and have no idea what SharePointalooza is let me quickly tell you.
SharePointalooza is a two day conference in Branson, MO on September 12th and 13th offering sessions and technical workshops on all things SharePoint, Office 365, and Yammer. Whether you are a Developer, End User, Administrator, or Business Decision Maker SharePointalooza has something for you. Whether you are an expert in your own right or have no clue with Office 365 is, there is something to help you and your business. Just take a look at our awesome schedule!
http://www.sharepointalooza.org/schedule/
I know what you are thinking, yeah.. yeah.. yeah.. it's just another SharePoint event? right? Well, my friend (I feel as though we are close enough that I can call you that). SharePointalooza is so much more than your average SharePoint conference.
In fact, let me give you the Top Ten Reasons YOU should attend SharePointalooza
10. There will not be another SharePoint Conference
That's right! Microsoft recently announced that the beloved Microsoft SharePoint Conference is no more.   Ugh! What are you to do? What could possibly fill this void in your life? I'm glad you asked! Many of the world class speakers we have at SharePointalooza are the exact same rock stars who speak at Microsoft's SharePoint Conference. That's right, we aren't sticking you in a room with a bunch of first time speakers cutting their teeth on SharePoint and Office 365. These are the experts, the game changers, those people in the know and with influence at Microsoft.
Just take a look at our awesome speaker lineup  which includes MVPs, MCMs, and senior managers from Microsoft's Office 365 team.
9. To see the look on the faces of a bunch of Canadians, a couple of Brits, and a slew of SharePoint experts when they see Branson, MO for the first time.
Yes, our awesome speakers. I can't say enough good things about them, and they are coming from all over! We've got Canadians, Brits, Northeasterners, North westerners, and people from all over the country taking time out of their busy and hectic lives to share their knowledge with you. And you know what's going to be really fun? Most of these guys have never been to Branson before. That alone is worth attending. Can you just imagine their faces when they get a full on Branson experience! It's something they won't forget, and you won't either!
Just look at where we are hosting this awesome event!
8. To understand what in the world Microsoft is doing
Have all the changes Microsoft has made to SharePoint made you scratch your head? Do you wish you had some idea what they were thinking and why they made the decisions they did?? Well team! You are in luck because Group Product Manager on the Office 365 Team at Microsoft, Chris Johnson (CJ to his close personal friends) will be presenting our keynote on Friday September 12th "The road to Office 365 and the future of cloud development". That's right, come hear Chris as he discusses Microsoft's thoughts behind some of their choices and their plans moving forward. Plus, he has an accent you don't hear often in Branson. Right CJ?? I mean… Mr. Johnson.
7. Because YOU finally have a reason to visitBranson, MO AND write it off on your taxes
Branson, MO??? Yes!! Branson, MO. Did you know that over 8,000,000 families visit Branson, MO each year? AND it's smack dab in the middle of the country making it easy for many of you to drive to. With all the shopping, restaurants, amusement parks, and shows why not bring the entire family with you! Just think, fun education, keeping the family happy, and writing it off on your taxes. Sounds like a win to me!
6. Two words… Live Music
Yes, you heard me right. Not only are we bringing you the best SharePoint and Office 365 content around, but we also found some great bands from Nashville and Chicago to come play for you on Branson Landing's beautiful outdoor stage. How freaking cool is that? Just take a look at the videos we put together for "David Palmer and This Modern Station" and "North of Eight". Opening up each night for these guys is one of the best duos I've ever heard "Bobby K & Steve". These bands are really great and excited to play for you.
5. To learn from the best
Did I mention these speakers are the best? 12 MVPs, 1 MCM, 5 Microsoftees, and a slew of people who live and breath SharePoint and Office 365 every day ready to teach you and give you answers to your questions. Where else could you possibly have such access to this kind of talent in such an intimate setting. Go ahead, buy them a drink, see what happens.
4. To get a couple of days off work
Think about it, you'll need to take off work early on Thursday to get to Branson, then you'll be having a great time learning on Friday. All for "work". Do you really need another excuse?
3. To learn how all the SharePoint changes affect your career
SharePoint HAS changed, and who better to tell you about these changes and how they affect your career than Mr. Steve Smith, SharePoint MVP and owner of Combined Knowledge, who is traveling all the way from the UK to give our second keynote address: "SharePoint, You need to reapply for you job". Come hear Steve share his wisdom and give you guidance. Did I mention he has a cool accent too?
2. To get free stuff
What conference would complete without free prizes. I know for a fact we'll be giving away a Dell Venue Pro 8 and a $100 Amazon Gift card to the winner of ourRegistration contest (no, it's not too late to get in on that). We'll also be raffling off a Surface Pro 3, and a slew of other prizes including bluetooth speakers, gizmos, gadgets, and doo dads…  Gotta love free stuff!
1. Because you are important enough, good looking enough, and gosh darn it, people like you
SharePointalooza is a non-profit event. Every dime we receive goes back into the conference to make it better for YOU. These amazing speakers are traveling all the way to Branson, MO on their own dime to teach YOU. Our bands? They aren't playing for their normal fans.. they are playing for YOU. Community events like these don't come around every day, and without your support they aren't possible.  So, come join us for a great weekend full of education, fun, and who knows, maybe even a new career.
Register today at: http://sharepointalooza.eventbrite.com
Can't make it but still want to support us?  You can help us finish our funding by contributing at:  https://www.indiegogo.com/projects/sharepointalooza
We look forward to seeing you in Branson!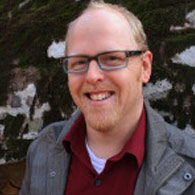 Mark is a Senior Consultant for capSpire with more than 19 years of experience designing and developing software solutions. Mark's daily responsibilities include forging the direction of solution architecture and development projects for clients while providing the best solutions for clients' unique problems. As a globally recognized SharePoint geek, Mark is an active blogger, presenter, author (and bacon aficionado) who is eager to lend his real-world knowledge of SharePoint to all who need it. For more information, read his blog at www.SharePointHillbilly.com
About capSpire
capSpire is a global consulting and solutions company serving the Commodity Trade and Risk Management sector of the energy industry. Headquartered in the growing technology hub of Fayetteville, Arkansas, with an office in Tulsa, Oklahoma, capSpire has served over two dozen clients across North America and Europe. capSpire provides its clients with deep business and system expertise to simplify and streamline its commodity management functions for crude, natural gas, refined products, NGLs, coal, iron ore, agriculture and freight. Chief among its service offerings are IT strategy and planning, system selection, bespoke software development, implementation services, systems integration, complex enterprise content management and ongoing support.