We help businesses get the most from their data so they can achieve significant insights into operations and improvements in performance.

capSpire's expertise in the energy sector and our in-depth knowledge of the systems used in the industry position us well to collaborate with our clients in delivering value on data analytics projects. Our experience also helps us to drastically reduce time to market.
Analytics Experience
Collectively, capSpire consultants have decades of experience in the energy industry, having worked with more than 100 energy and commodity companies in natural gas, power, crude, refined products, natural gas liquids (NGLs), and coal. Unlike other consultancies, we have the depth of industry knowledge necessary to help energy companies transform their business processes.


Here's how we can help your business' data-analytics efforts:
We transform raw numbers into meaningful, actionable information.

We combine our expertise in commodity trading and risk management (CTRM) and energy-specific source systems with data modeling, analytics, and data-science knowledge to empower our clients with self-service analytics.

We bridge the gap between business and IT to give our clients the best chance of success when building new analytics systems.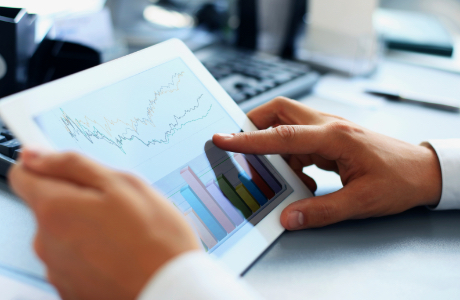 Data Visualization
A picture tells a thousand words. When it comes to communicating complex numerical concepts, only a well-designed visualization will do. If the end results of your data analysis aren't easy to understand and presented in a way that stakeholders can engage with, then your hard work in preparing the data will have been for nothing.

capSpire brings together best practices in the art of data visualization and combines them with the latest in technology advances to deliver solutions that are both easy to use and engaging to look at.
We advise clients on the best methods to communicate their data, from key performance indicators (KPIs) and dashboards, to real-time time-series charts.

Our team of experts works with all leading vendors in data visualization and custom, open-source libraries to produce engaging displays.

By working with your application and web-portal technologies to embed new data-visualization capabilities into legacy systems, we give them a new lease on life and enhance ease of use.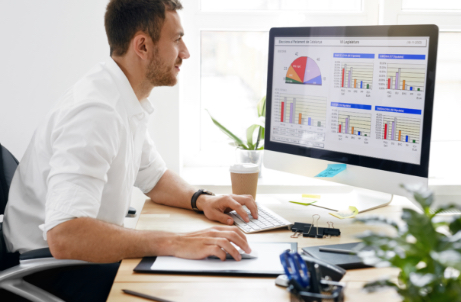 Self-Service Analytics
Analytics solutions shouldn't slow down business processes or become a barrier to decision making. The ability for end-users to independently process and interpret their data is a critical feature of modern analytics solutions.
Our solutions give priority to end-user self-service requirements.

The layers of data presentation are user-friendly and provide a universal portal for end-users to start their analysis.

Whenever possible, we don't restrict the scope of our solutions so they can resolve future challenges that end users may have.

We ensure that data and analysis are of the highest possible quality so that end users can focus on answering important questions about their business rather than worrying about the integrity of the input.

We deliver data-catalogue solutions, which give end users a significant body of data sets that need to be managed and shared across their business.

capSpire Creates Operational Dashboards to Drive Consistency Between Plants
capSpire provided the client with the tools to implement dashboards effectively and improve operational oversight.