Allegro joined capSpire for a deep dive into Allegro's inventory module, and to discuss the essential elements of a successful implementation.
Improve operations and provide greater visibility into your business. Join capSpire and Allegro for a webinar as we outlined best practices for transitioning from manual valuation to using the full capabilities of the Inventory component in Allegro Horizon. View on-demand webinar now.
Discussion Topics:
Learn why Inventory is not just an accounting problem

Demystify Inventory Valuation Methodologies

Gain an understanding of why CTRM systems are critical in order to increase insight into your inventory

Learn why more granular data does not always lead to more detailed calculations

Understand how robust systems and processes are essential to tackling complex inventory problems
Our Speakers: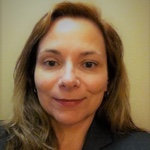 With more than 26 years of experience, Kim has held leadership and hands-on roles at various energy companies across the United States. Her experiences include various back-office settlement, accounting, and natural gas scheduling roles. She has participated in a number of upgrades and implementations throughout her career and now supports other energy companies in similar endeavors through her role at capSpire.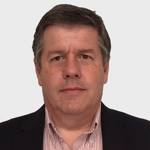 Richard Murphy is the Product Manager for Crude Oil and Refined Products at Allegro, a premier provider of CTRM software. After 4 years as ICBM missile launch officer; he has spent 26 years helping companies solve strategic, tactical, and technological problems. Some 18 of those years have been spent solving problems at over 45 different energy companies. He has improved trading, risk, logistics, inventory, and accounting processes across the crude oil and refined products value chains. Richard has a BSBA in Finance & Banking from the University of Missouri and an MPA from the University of Wyoming.
Tom Broulliard is a Managing Consultant in capSpire's Energy & Commodity Consulting practice. His expertise includes leadership and delivery on CTRM implementations and integration projects. Tom has more than 11 years of direct experience in the CTRM domain and more than 14 years in IT consulting. He brings a strong understanding of front, middle and back-office processes and has expertise in a wide variety of technical and functional areas, including physical and financial energy products, trade capture, trade modeling, risk analysis logistics, and settlement.