If you have questions about upgrading your Allegro environment, this is a must-see webinar.
Join capSpire and a special guest from The Dow Chemical Company for a free webinar as we provide key insights to best practices for an Allegro upgrade. During the webinar we will review Dow's upgrade project, and discuss toolkits that can streamline your upgrade process. We will also cover a few tips and tricks when planning for your project and discuss why thorough upgrade assessments are so important.
Discussion Topics:
"Where do I start?" – Learn the best approach to plan for a successful Allegro Upgrade.
Dow's Allegro upgrade project – Dow will discuss how a decade old multi-commodity global Allegro install was upgraded and live in under 8 months.
Best practices for upgrading effectively – Common themes we see in the market of successful upgrade projects.
Are there tools that can help with my upgrade? – Toolkits can accelerate your planning process and streamline estimates with dependency tracking across all of your extensions.
Upgrade Assessments and Quick-win analysis – Learn about capSpire's methodology that delivers an upgrade plan and identifies quick wins that can be delivered pre-upgrade.
Our Speakers: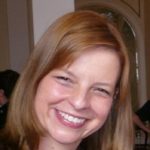 Daniella Silveira is a global supply chain leader for The Dow Chemical Company's Hydrocarbon and Energy business and serves as the product manager for Allegro global installation at Dow. Dow's Hydrocarbon and Energy business encompasses the procurement of fuels, natural gas liquids and crude oil-based raw materials, as well as the supply of monomers, power and steam principally for use in Dow's global operations.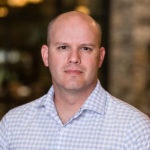 Larry Loocke has over 13 years of experience in the ETRM/CTRM services space and serves as a Principal Consultant/PM for capSpire. Prior to joining capSpire, Larry worked in senior-level services roles interacting directly with two of the largest vendors in Allegro Development and Triple Point Technology. He also served as a System Administrator/Principal Business Analyst for a Fortune 50 Petrochemicals company's ETRM system. Larry also has a background in natural gas logistics/ volume administration on the unregulated side of the energy industry. He is currently a Certified Six Sigma Green Belt Project Leader with a project portfolio including all phases of ETRM system implementation and product lifecycle.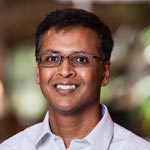 Raja Kanthadai is a Senior Director of Product Development and Extensions at capSpire, Inc., with 19 years of ETRM experience covering Liquids, Natural Gas, Power and Ags, . He was instrumental in developing/managing Allegro functionality over his 13 years R&D experience crossing Allegro versions 4 through 8. His front to back Allegro knowledge has allowed him to facilitate upgrade projects from both a functional and technical perspective.