capSpire addresses key elements of a successful project during Q&A session
Is your organization considering an upgrade to your current version of Allegro? View capSpire's webinar where we addressed prevalent questions about Allegro upgrades and explored compelling reasons why upgrading can benefit your business. During the discussion we shared information on the value of upgrading, and provided helpful tips to ensure successful projects.
Discussion Topics:
What is my organization's value proposition for upgrading?

How a well-planned and executed project can help you mitigate timeline risk.

Identify opportunities to leverage Horizon to reduce manual effort and output.

How will an upgrade project affect daily business operations?

What are the exciting new features offered in Horizon?
Our Speakers: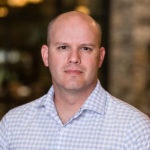 Larry has more than 13 years of experience in ETRM/CTRM services and serves as a principal consultant for capSpire. Prior to joining capSpire, Larry worked in senior-level services roles interacting directly with two of the largest vendors in Allegro Development and Triple Point Technology. He also served as a system administrator/principal business analyst for the ETRM system of a Fortune 50 petrochemicals company. Larry also has a background in natural gas logistics/volume administration on the unregulated side of the energy industry. He is currently a Certified Six Sigma Green Belt Project Leader with a project portfolio including all phases of ETRM system implementation and product lifecycle.  In the last two years, Larry has completed three CTRM upgrade projects for capSpire.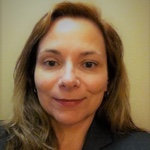 With more than 26 years of experience, Kim has held leadership and hands-on roles at various energy companies across the United States. Her experiences include various back-office settlement, accounting, and natural gas scheduling roles. She has participated in a number of upgrades and implementations throughout her career, and now supports other energy companies in similar endeavors through her role at capSpire.