Genscape and capSpire discuss the impact of wide price differentials on refinery turnarounds and how optimization technology is being used to improve lease crude margins.
Learn about Genscape's unparalleled insight and transparency into the global oil supply chain. During this webinar, Genscape discussed how wide differentials in the Permian Basin impact refinery turnarounds and provided a comparison of Fall 2017 to Fall 2018 refinery turnarounds.
capSpire discussed challenges many crude supply groups face and how industry leaders leverage optimization solutions to improve the profitability of their lease crude supply. capSpire demonstrated how this system enables quick decision-making, which allows crude marketers to squeeze every cent from each barrel.
Discussion Topics:
Current status of U.S., Mid-Continent and Gulf Coast crude runs powered by Genscape's real-time refinery monitoring network

Preview of Fall 2018 refinery turnarounds with comparison to 2017

Deep dive into maintenance schedules impacted by wide differentials

Genscape's proprietary data on West Texas storage, Permian outbound pipeline flow and Permian production, illustrating the correlation to discounted regional crude prices

capSpire's optimization solution, which improves truck dispatch planning, operational analysis, and blending opportunities

Analytics for crude buyers that evaluates break-even economics for all leases in a region, making bid analysis quick and easy

Dynamic scenario analysis, which allows traders to quickly respond to price changes and determines optimal station and pipeline nominations
Our Speakers: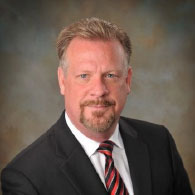 Prior to joining capSpire, Brian Busch was the Director of Oil Markets and Business Development for Genscape, Inc., a global provider of fundamental energy data and analytics. Brian has over 28 years' experience in the oil industry. Brian held key roles is the E/CTRM industry including Director of Oil Products for SolArc, Inc (OpenLink). He has over 15 years' experience on the trading floor in roles ranging from a risk manager to senior trader with Marathon Petroleum, Koch Ind.and Ashland Inc. Brian has a Bachelor of Business Administration from the Eastern Kentucky University, and a Master of Business Administration from Marshall University.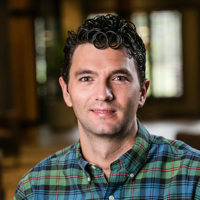 Tom Hunt is a Project Manager at capSpire, working closely with the development team and the customers of the Lease Crude Optimization product. He is responsible for implementation, customer support and product development, and is currently leading the expansion of the capSpire's optimization platform deployment at a major US refiner. Prior to joining capSpire, Tom worked for BG Group where he was exposed to the entire oil and gas value chain in various commercial roles in Australia, India and the UK. Tom has a BS in Economics and Finance from the University of Queensland.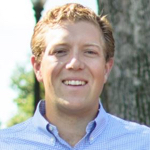 Robert Bickhart is a Crude Oil Analyst at Genscape in Boulder, Colorado. Prior to joining Genscape, Robert served as an analyst at a DOE National Laboratory, on the trading floor of a large U.S. refinery, and spent three years in the field as a regional operations manager for an exploration and production company. Rob has over five years of energy market experience and has an in-depth understanding of North American Crude markets. Currently, he is primarily responsible for Genscape's refinery crude run forecasts and U.S. crude oil production analysis.  Robert holds a Bachelor's Degree in Geology from Colgate University and holds a Master of Science Degree in Environmental Engineering from Clemson University, with a focus in energy and economics.