Musket Corporation joined us for a webinar to share how they leveraged Automatcher to reduce turnaround time for accounts receivable and eliminated the hassle of credit/rebills. 
Have you heard about RightAngle's Automatcher engine? It automatically matches orders with tickets to create movement transactions, without any manual effort on your part. That means no more cumbersome Excel spreadsheets and time-consuming calls to terminals to work through issues.
With proper configuration, the Automatcher engine helps to shorten the time period between product movement and invoicing, reduce the amount of credit/rebills you process each month, provide credit data in near real time, and improve the accuracy of matching contracts to tickets. Additionally, it enables users to automate their entire supply-chain workflow and focus more on cost-saving initiatives.

capSpire and Musket Corporation discussed how to unlock the power of the Automatcher engine. View recording now.
Discussion Topics:
Learn how the Automatcher engine works

Hear from Musket about how they used Automatcher to minimize operational costs and improve business processes

Explore available custom enhancements for the Automatcher engine

Understand how the Automatcher engine's out-of-the-box workflow can benefit your business

Review the impacts on risk/credit and high-level solutions
Our Speakers: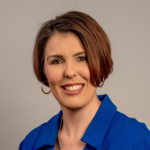 Stephanie Hurley is the Manager of Wholesale Fuel Inventory and Payables for Love's Travel Stops and Musket Corporation.  She has worked with Love's for 11 years and has 10 years of experience using RightAngle.  She manages several teams that utilize the software for fuel movement auditing, fuel pricing, fuel payables, and fuel inventory reconciliation.  As a RightAngle Super User, Stephanie focuses on streamlining processes within all fuel accounting departments to provide increased efficiencies and automation within the software. She is also an active member of the RightAngle Special Interest Groups that provide feedback and testing for future software versions.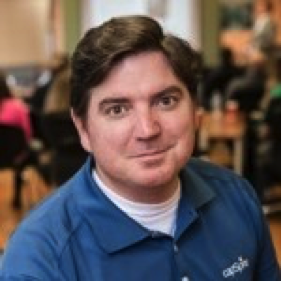 Rusty Robeson is a Managing Director at capSpire. He has over a decade of experience leading RightAngle implementations and has worked with nearly two dozen clients across the following commodities: US Crude, Canadian Crude, NGLs, Refined Produces, and LNG. Rusty spent four years as a controller/financial analyst for American Airlines before entering the ETRM space. He is a graduate of Oklahoma State University's MBA program.
Riyadh Abusaid is a Principal consultant with over 20 years of enterprise software development and consulting experience in Energy markets. He has led several software development projects for leading energy trading software providers. Riyadh has helped six clients implement or upgrade RightAngle across the following commodities: US Crude, NGLs, Refined Products. Riyadh has a Bachelor of Science degree in Computer Science from West Texas A&M University.