capSpire and Gulf Oil to explore how advanced analytics and automation can transform risk reporting.
Does your risk-reporting process rely on spreadsheets, blending data from multiple sources, and manipulating results before publishing them? Do you struggle to explain your daily P&L swings? If so, this is a must-see webinar.
Gulf Oil discussed the ability to automate risk reporting cycles and improve risk management business processes by leveraging a big-data, cloud-based analytics solution. capSpire shared how its analytics solution enables risk analysts to perform adjustments that are secure and auditable, explain daily mark-to-market P&L swings, summarize month-to-date performance numbers to management, and perform historical trend analysis through horizon reporting.

Discussion Topics:
Hear from Gulf Oil about its experience with the solution and how it can also increase efficiencies within your risk group

Walk through daily risk reporting use cases including P/L attribution, horizon reporting (MTD, QTD, and YTD),  and position adjustments

How resolving enterprise-wide reporting problems enables both management and risk leads to collaborate in reporting on KPIs

Understand why companies are looking to cloud analytics to propel them into making data-driven business decisions

Explore what capSpire's scalable CTRM cloud-based analytics solution entails


Our Speakers:
Mario Brzyzek is the Market Risk Manager for Gulf Oil, LP with 6 years of experience in the oil and gas industry. Prior to joining Gulf Oil, Mario held various roles at PBF Energy, including Crude & Feedstocks Analyst, Risk Analyst, and Financial Analyst. Mario started out his career in the oil and gas industry with PBF Energy, gaining experience in crude oil and refined products markets. While at PBF, his responsibilities included market research and analytics, market risk, and developing new reporting.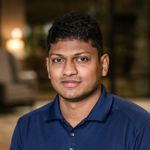 Divvayya Kakarla is a managing consultant at capSpire with 10 years of experience in RightAngle implementation projects. He has consulted at various large multinational energy corporations across Asia, Europe, and the U.S., where he advises on system implementation of risk management and hedging practices. Although Divvayya is truly cross-functional, his expertise lies in his deep understanding of and experience with RightAngle's risk and derivatives modules. His commodities experience includes coal, dry bulk freight, crude oil, and refined products.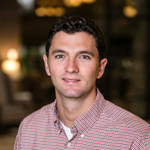 Tom Hunt is a project manager at capSpire, where he works closely with the development team and customers of the Lease Crude Optimization (LCO) product. He is responsible for implementation, customer support, and product development, and leads the deployment and expansion of capSpire's optimization platform at a major U.S. refiner. Prior to joining capSpire, Tom worked for BG Group, where he was exposed to the entire oil and gas value chain in various commercial roles in Australia, India, and the U.K.