Learn how to increase your effectiveness in managing risk within your organization.
Market volatility and regulatory uncertainty underline the importance of risk management in the energy industry. How prepared are you? Has your company developed a strong and proactive game plan for anticipating and managing price fluctuations? 
capSpire and Allegro experts will deliver key insights into leading risk management trends for the energy sector, as well as tips on how to get the most out of your risk management strategy using Allegro software.
Discussion Topics:
Examine how CTRM applications help you understand market risks and expose these risks before they become actualities.
Learn whether Allegro's Horizon Risk Management Module can help to forecast risk.
Identify best practices and expert tips for implementing or upgrading Allegro's risk modules.
Review lessons learned from recent Allegro risk management implementations, including standing up new middle office roles and processes.
Discover how capSpire and Allegro personalize the risk management experience.
Our Speakers: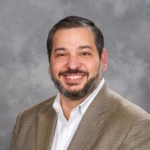 Tom Aleman is an experienced manager of energy structuring, trading, and marketing organizations at Allegro. Over his 20 years of experience in the CTRM space, Tom has gained vast knowledge in CTRM software, risk management, and IT consulting. He is currently responsible for product roadmaps in the areas of commodity risk management, valuation and business analysis.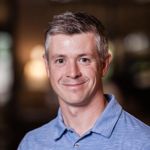 Jason Parks is a Managing Consultant at capSpire with more than 10 years of experience in the energy industry. From trading volatile energy products to large-scale CTRM implementations, his work focuses on helping businesses identify opportunities and solve problems, using in-depth knowledge and creativity. 
Mike Strickland is a Managing Consultant with over 7 years in the CTRM space beginning his career at Cargill, where he served in a variety of roles including managing a middle office and multiple CTRM system implementations. Mike most recently is implementing a leading CTRM solution for a wholesale fuel supply company for one of the largest C-store companies in North America. Previous consulting engagements have included a multiple implementations with a focus on risk, credit, and logistics.