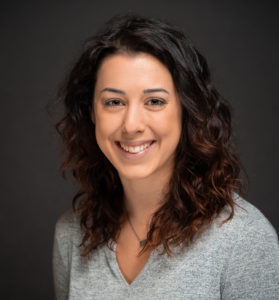 I started with capSpire in 2017 after graduating from the University of Arkansas in Accounting and Information Systems. In my Senior year, I applied for an internship at capSpire, working with the accounting team – the first-ever accounting intern they've had.  I learned a lot during my time in this role, and as I came to the end of my internship, I sat down with the senior leadership team to discuss next steps. While I'd enjoyed my year, I knew I really didn't want to go down the Accountancy route and aimed to try some new things, so the team encouraged me to apply for an Associate Consultant opportunity. After a pretty rigorous recruitment process – with six interviews with people across the business – I was offered the job!

As soon as I started, I was enrolled in the eight-week intensive capSpire ignite training program to prepare me for the work I'd be doing with clients.  I really can't say enough positive things about my experience with the capSpire ignite training program – I felt incredibly prepared for my new role. Yes, it was tough – but it was great to be challenged and I really felt like I had the skills to add value to our clients – it gave me a great deal of confidence that I could hit the ground running.
I've now been at capSpire for four years, including my internship, and I'm currently running support for a client project.  I love the client-facing aspect of what I get to do – experiencing an exclusive insight into how different clients run their businesses.
I feel like my degree has been really useful in my role.  The accountancy element has helped me to understand the way that my clients operate – for example getting to grips with the deal to cash elements on commodity trading, whilst the Information Systems helps me with the technical aspects of what I do. 
capSpire is a great organization to be a part of – everyone truly works as a team.  Although we're spread all over the world, I know I can pick the phone up or send a message and people will do all they can to help me. Everyone wants to see you succeed – there's absolutely no competition.
Do you have what it takes to complete the capSpire ignite training program and thrive in our work environment? To learn more about capSpire, introduce yourself to us, and apply for open positions, please visit www.capspire.com/ignite.
About capSpire
capSpire provides the unique combination of industry knowledge and business expertise required to deliver impactful business solutions. Trusted by some of the world's leading companies, capSpire's team of industry experts and senior advisors empowers its clients with the business strategies and solutions required to effectively streamline business processes and attain maximum value from their supporting IT infrastructure. For more information, please visit www.capspire.com.