capSpire builds technology solutions for leading Energy clients around the world to make their businesses run more efficiently. But a few weeks ago, capSpire teammates faced the ultimate challenge: Competing to build boats out of sticky tape, foam, and a few pieces of wood under the pressure of a one-hour timeframe. Then the boats were launched in a swimming pool and had to make it to the opposite side of the pool while staying afloat—even with someone on the boat.
It must be time for one of capSpire's annual retreats. Each year, capSpire team members come together to share experiences, discuss market trends, strategize about existing and new markets, and examine the direction that customers are moving and how capSpire can align itself with customer needs.
In previous years, capSpire held one event for all employees around the world. Following recent growth in Europe, a dedicate retreat to focus on the intricacies of the European market was in order. The first capSpire European retreat took place in recently in Vilamoura, Portugal, at the Tivoli Marina Vilamoura Hotel.
Large group discussions and smaller breakout sessions centered on key issues:
There are many technologies associated with commodity trading and risk management (CTRM)—but there also many challenges customers face in deploying these technologies. The team discussed ways in which capSpire can continue to alleviate these challenges through its CTRM advisory, managed services and analytics offerings.

Emerging technologies such as Blockchain, Artificial Intelligence, Robotics Process Automation and their effect on Energy Trading.

Markets have changed. For example, power markets have become much more granular and with increasingly diverse portfolios with greater emphasis on renewables. Crude Oil and Refined Products markets seem to have somewhat stabilized, What challenges are customers experiencing during these market transitions and how can capSpire can support their evolving business.


But, from the boat-building competition to karaoke and a cocktail-mixing class, the retreat definitely wasn't all business. (In case you're wondering, the team behind the SS capSize overcame its name and won the competition to stay afloat across the swimming pool.)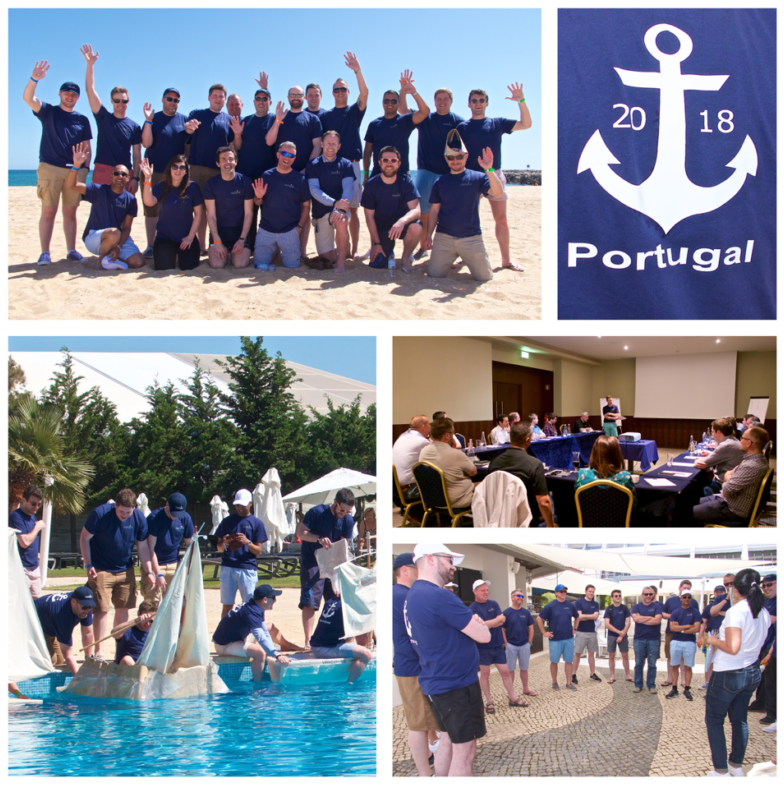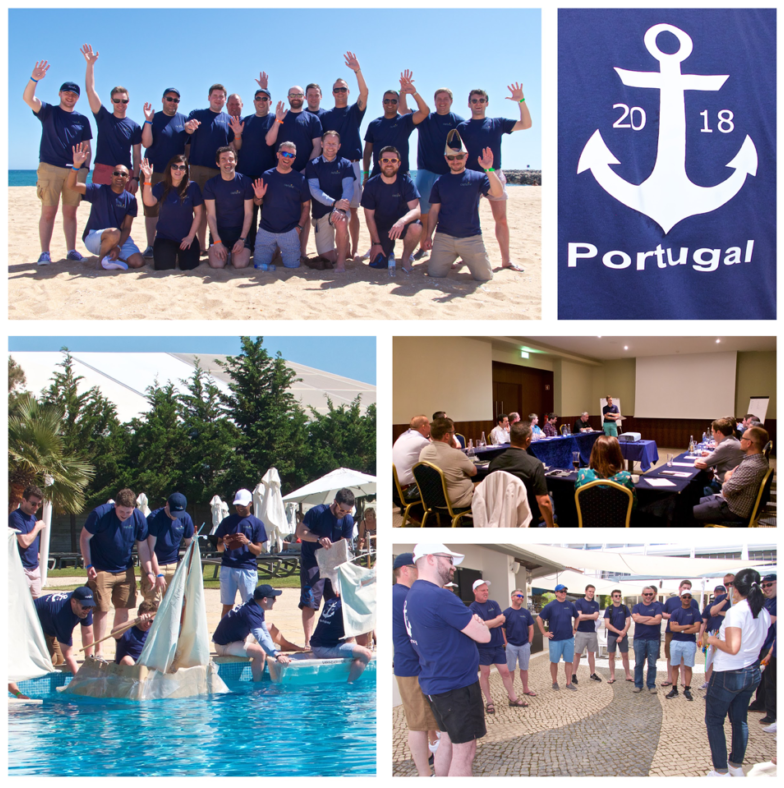 "capSpire has grown tremendously in Europe over the last few years. However, it's critical that we retain our culture and who we are as a company. Our annual retreat is a much-loved tradition for the camaraderie it fosters. It's important for us to come together to discuss what's going on with our clients and the industries we serve, but it's equally important to remember that we're successful at what we do because of our strong team dynamic," says Dave Webb, Managing Director. 
Are you interested in working for a company that puts its people first? Do you enjoy being part of a team? Wouldn't it be nice to work at a place where the annual employee retreat isn't a groan-worthy obligation but an event that everyone enjoys and anticipates? Then you should consider joining capSpire. For more information about our open positions and unique workplace culture, please visit
www.capspire.com/careers
.
About capSpire
capSpire provides the unique combination of industry knowledge and business expertise required to deliver impactful business solutions. Trusted by some of the world's leading companies, capSpire's team of industry experts and senior advisors empowers its clients with the business strategies and solutions required to effectively streamline business processes and attain maximum value from their supporting IT infrastructure. For more information, please visit www.capspire.com.