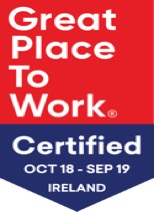 Following a thorough and independent analysis, capSpire is pleased to be officially recognised as a
Great Place To Work®
. This certification is presented to companies with high-trust workplace cultures that value innovation, collaboration and engage with their employees.
Great Place to Work
®
Institute conducted a cultural audit and thorough employee survey. capSpire scored highly across the board and is pleased to present our certification as an acknowledgment.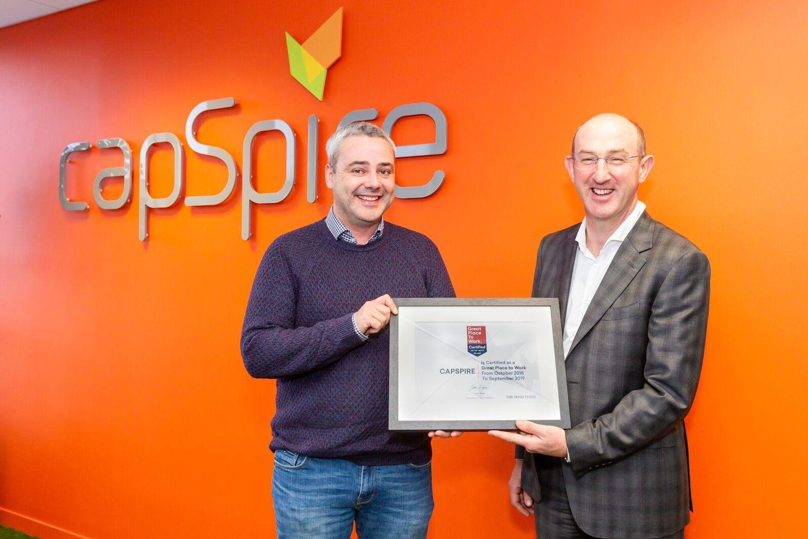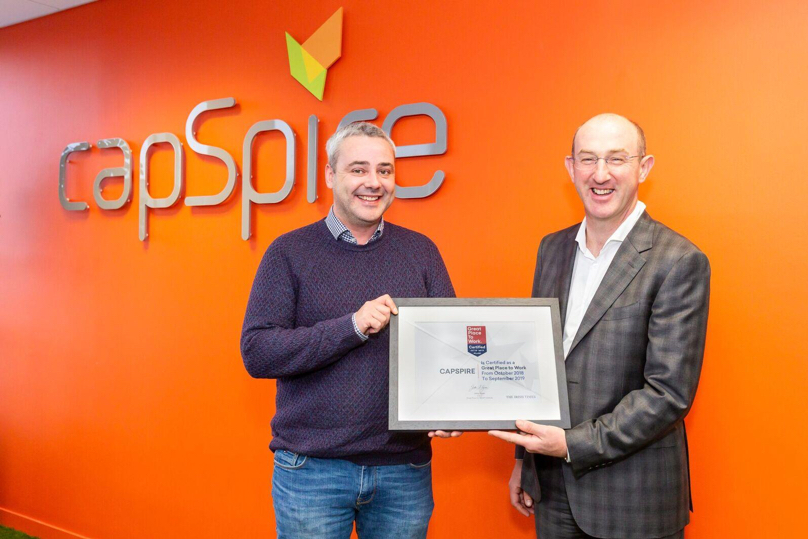 Attaining the Great Place to Work certification is a testament to our dedicated and talented team, and our unique culture," says Dave Webb, Managing Director of capSpire. "Scoring so much higher than the industry average across all areas is a clear indication that we have created an environment that promotes innovation and teamwork while continuing to embody the core values that have been the foundation of our company for more than nine years."

This award builds on our recognition as 
2018 Top Company Culture Award
by Entrepreneur magazine and
When Work Works Award
. At capSpire, our culture is the unique selling point that differentiates us from our competitors and contributes significantly to attracting and retaining smart, talented employees who are empowered to create meaningful solutions for our clients. Our high-trust, high-performance work environment is an embodiment of our mission:
We believe there is a better way.

Call it a motto, a philosophy

,

or a call to arms. We consider ourselves innovators who refuse to believe in the theory of the status quo.

We believe in the sanctity of ideas.

We never say

'

it can't be done

'

,

but instead

,

how can we make it succeed? capSpire is driven by the passion to produce the best solutions, not the desire to produce bigger profits.

We believe passion for innovation can move mountains.

capSpire wants to go above and beyond for our clients

,

and that is why we hire employees who have a passion for solving tough problems. Our team strives to grow, create valuable solutions and provide value to our customers with innovation. We call it capSpire's

i

factor.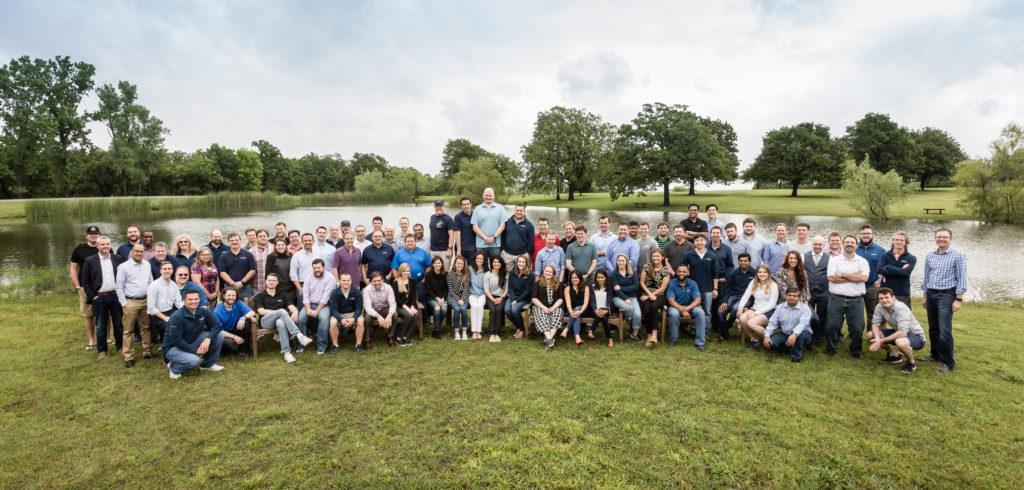 Great Place To Work
For more information about the Great Place to Work® programme, please visit
https://www.greatplacetowork.ie/
.

About capSpire
capSpire provides the unique combination of industry knowledge and business expertise required to deliver impactful business solutions. Trusted by some of the world's leading companies, capSpire's team of industry experts and senior advisors empowers its clients with the business strategies and solutions required to effectively streamline business processes and attain maximum value from their supporting IT infrastructure. For more information, please visit www.capspire.com.