capSpire won an "Arkansas Business of the Year" Award in a ceremony on February 22, 2018, at the Statehouse Convention Center in Little Rock, Arkansas. capSpire was one of four finalists in Category III and among 19 finalists overall across four categories: Category I (1-30 employees), Category II (31-55 employees), Category III (56-100 employees), and Category IV (101-499 employees).
"capSpire is honored to receive this prestigious award, and we are so proud to be part of a thriving business community in Arkansas alongside the other outstanding finalists," says Megan Coger, Director of the People Team. "capSpire's founders opened our first office in Fayetteville in 2009 with the goal of helping commodity, energy, agricultural, and packaged-goods companies better manage volatility in their commodity prices. Today, we're a global consulting and software solutions company with six offices and approximately 100 employees across three U.S. states and two continents. Our Arkansas office is the foundation of this rapid success and our unique workplace culture that attracts and retains a talented team of employees. We look forward to continuing this proud tradition here."
Administered by Arkansas Business, a weekly publication that launched in 1984, the award honors the state's most successful businesses. Readers nominate companies and an independent panel of judges selects the winners from a slate of finalists. Awards are also given to nonprofit and business executives of the year, and to a nonprofit organization of the year. The publication first distributed these awards in 1988.
"It's clear by looking at all the other finalists that the judges valued companies that have a history of growth through unique, people-focused ways. For capSpire, it was clear that our strategy of creating raving-fan clients through our team of extremely strong yet humble people has been the chief catalyst for our success over the last nine years. It is truly a pleasure to be able to build a company that thrives on trust, employee autonomy, and employee empowerment. When you have such a foundation, everything else comes much easier,"  says Jeff Hardcastle, Co-Founder of capSpire.
In addition to being the company's original office, the Fayetteville location is where many recent college graduates and new hires undergo "capSpire Bootcamp" training. This location also serves as the hub for development on one of capSpire's newest and most exciting products: Gravitate. This web-based, self-service portal is revolutionizing interactions between commodity-focused organizations and customers by allowing customers to login from any device 24/7 to monitor prices, buy products, and view all transaction-related documents. It even automates marketing communication between companies and customers by sending personalized text or email notifications as commodity prices continually fluctuate.
For more information about capSpire's history in Fayetteville and to view our acceptance video, please click
here
. The full list of award finalists can be viewed
here
.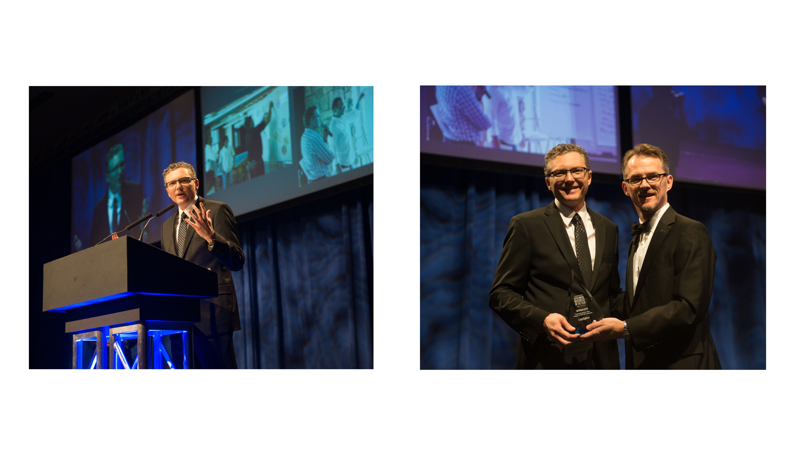 About capSpire
capSpire, a global consulting and solutions company with a focus on energy and commodities, provides the unique combination of industry knowledge and business expertise required to deliver impactful business strategies and solutions. Trusted by some of the world's leading companies, capSpire's team of industry experts and senior advisors enables clients to effectively streamline business processes and attain maximum value from their supporting IT infrastructure. For more information, please visit www.capspire.com.