capSpire Marks Its Sixth Anniversary

Here are six facts about capSpire as we mark our sixth anniversary: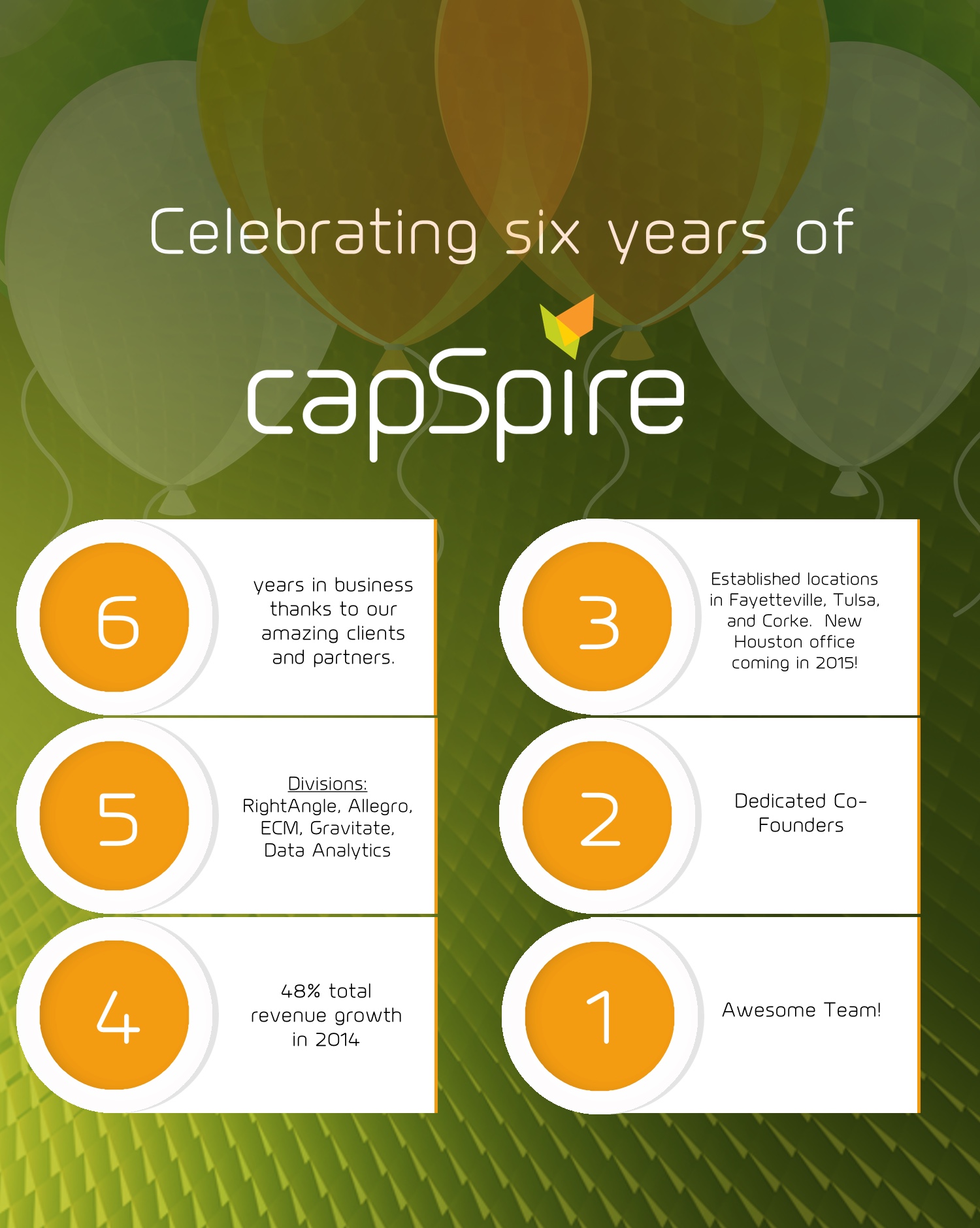 6 years in business thanks to your amazing clients and partners.
5 Divisions: RightAngle, Allegro, ECM, Gravitate, Data Analytics
48% total revenue growth in 2014.
3 Established locations in Fayetteville, Tulsa, and Cork.
2 Dedicated Co-Founders.
1 Awesome Team!
About capSpire
capSpire is a global consulting and solutions company that creates, customizes, and implements meaningful technology for commodity focused organizations. With expertise in commodities trading, risk management, and complex enterprise content management, capSpire creates valuable business process and technical solutions for Fortune 500 companies. The firm's flagship product, Gravitate, is revolutionizing the way companies communicate with their clients. capSpire offers an unparalleled level of service and is headquartered in Northwest Arkansas, with additional offices in Tulsa, Oklahoma and Cork, Ireland along with a strong footprint in Houston.