For a second consecutive year, Inc. Magazine acknowledged capSpire as one of the fastest growing private companies in the United States. The strategic advisory, system integration, and technology solutions firm with offices in the US and Europe placed 2,481st on the Inc. 500|5000 List of Fastest-Growing Private Companies in America. The exclusive list represents the most comprehensive look at one of the most important segments of the economy—America's independent entrepreneurs.
Fueled by targeted growth into multiple verticals of business and investment in new products, capSpire earned its ranking by recording153% revenue growth over the three year span of 2010 to 2013. Within the last year, capSpire completed expansion of its enterprise content management (ECM) offering, the addition of CTRM software selection services utilizing the Agile Methodology, and rolled out several innovative products for its clients.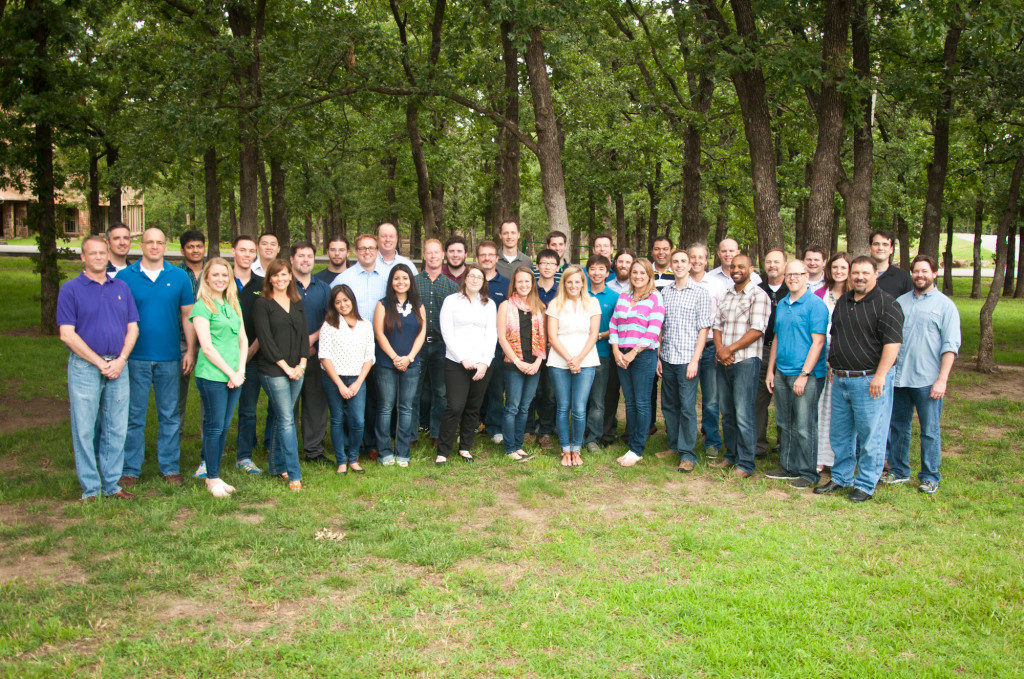 "It's an honor to rank on the Inc. 5000 list for a second year in a row. The capSpire team is most proud that this recognition comes as we don't concentrate our efforts on growth for the sake of growth, but are laser-focused on finding better ways to offer innovative solutions for our clients," says capSpire co-founder Mike Scharf.
"The new projects we're working on in 2014 to optimize commodity supply chains will be head-turners. Positive growth as a firm allows us to continue to connect with our clients, drive new ideas and define innovative solutions for their business problems. That's truly what motivates our team," Scharf says.
The firm also expanded its employee total to over fifty team members working on client projects in the Americas and Europe. In 2013, capSpire opened its first international office in Dublin, Ireland and will be moving into new offices in Houston, Texas by the end of the year.
"capSpire is dedicated to building a world class team in outstanding cities across the United States and overseas, and we established our offices in cities that encourage entrepreneurial and technology-focused business environments. Our employee growth plan centers on hiring the right people to execute projects consistent with our core values as a company.," says capSpire co-founder Jeff Hardcastle.
capSpire wants to thank its customers for their continued partnership and is excited to work with them in the future to solve tough problems through innovation. The firm attributes its growth and success to the relationships forged with its clients across the Americas and overseas.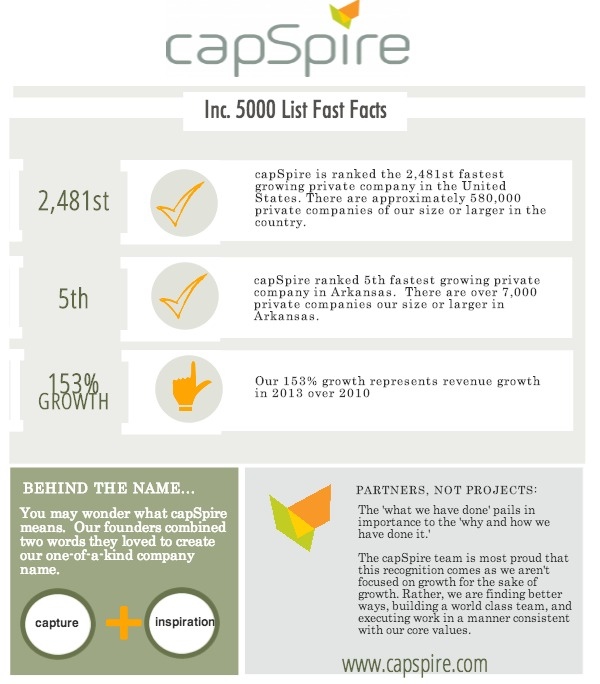 About capSpire
capSpire is a global consulting and solutions company serving the Commodity Trade and Risk Management sector of the energy industry. Headquartered in the growing technology hub of Fayetteville, Arkansas, with an office in Tulsa, Oklahoma, capSpire has served over two dozen clients across North America and Europe. capSpire provides its clients with deep business and system expertise to simplify and streamline its commodity management functions for crude, natural gas, refined products, NGLs, coal, iron ore, agriculture and freight. Chief among its service offerings are IT strategy and planning, system selection, bespoke software development, implementation services, systems integration, complex enterprise content management and ongoing support.