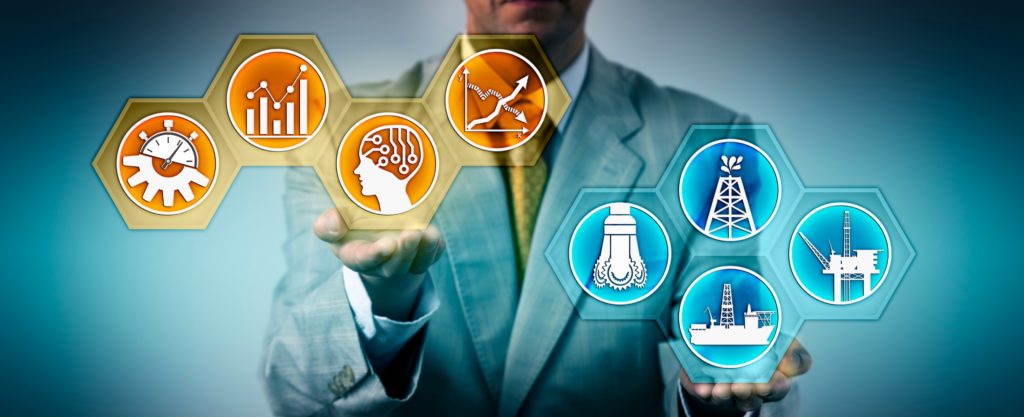 Leveraging our years of experience in the energy and commodities industries, advanced technical capabilities, and our expertise in digital technologies, capSpire's new digital practice will better assist clients as they digitize critical functions and processes within their organizations. Our services in this area span all aspects of technology delivery and design, including digital transformation, business analytics, data engineering, data visualization, and big data management.
The digital revolution presents an excellent opportunity for energy and commodities organizations to drive value, with the goals of uncovering greater insights into operations, identifying opportunities to streamline processes and introduce efficiencies, better-serving customers, and, ultimately, improving margins. 
At capSpire, our role is to help guide and direct organizations through the process, from an assessment of needs all the way through technology selection and implementation. 
"At capSpire, we believe in empowering our clients and helping them to leverage technology to transform their businesses and improve their return on investment. Our clients not only take advantage of emerging technologies, but we can also enable them to become technology disruptors and better adapt to future developments in the industry," says Bernard Wehbe, capSpire Partner and Digital Lead.
Looking to better digitize your organization? For more information, please visit www.capspire.com/digital or contact us at info@capspire.com. 


About capSpire
capSpire provides the unique combination of industry knowledge and business expertise required to deliver impactful business solutions. Trusted by some of the world's leading companies, capSpire's team of industry experts and senior advisors empowers its clients with the business strategies and solutions required to effectively streamline business processes and attain maximum value from their supporting IT infrastructure. For more information, please visit www.capspire.com.