capSpire, a global consulting and solutions company serving the commodity industry, has elevated Larry Loocke and Rusty Robeson to the role of Partner. In this prominent leadership role, Larry and Rusty will oversee commodity trading and risk management (CTRM) at capSpire, which involves defining strategic initiatives within this space and managing teams of specialists. Both Larry and Rusty are longtime, highly valued team members at capSpire who have been instrumental in expanding capSpire's Allegro and RightAngle practices.

"At capSpire, we pride ourselves on delivering a high quality of service to our customers. The promotion of Larry and Rusty results from our admiration for their extensive knowledge and experience in energy commodity consulting, and our utmost confidence in their ability to take this critical practice into the future as our organization continues to grow and our clients' technology needs become ever more complex. As incredible assets to capSpire, they will serve our customers well and maintain our reputation as a top-tier consultancy. I congratulate them on this achievement," says Lance Laubach, capSpire CEO.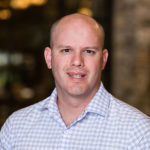 Larry Loocke joined capSpire six years ago as a Director. In his time at capSpire, Larry has specialized in system selection, project management, and organizational change. Throughout his career, he has amassed more than 15 years of experience in various service and sales roles in the CTRM space. Prior to joining capSpire, Larry worked in senior-level services roles interacting directly with two of the largest vendors in Allegro Development and TriplePoint Technology. He also served as a system administrator and principal business analyst for the CTRM system of a Fortune 50 petrochemicals company. Larry also has a background in natural gas logistics/volume administration on the unregulated side of the energy industry. He is a Certified Six Sigma Green Belt Project Leader with a project portfolio that encompasses all phases of CTRM system implementation and product lifecycle.


"

I would like to thank capSpire leadership for this incredible opportunity. I look forward to helping to shape the future direction of energy commodity consulting at capSpire according to customer needs, technology advancements, and market shifts

," says Larry.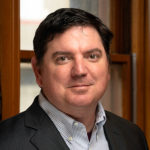 Most recently a Managing Director, Rusty Robeson joined capSpire five years ago with more than a decade of experience leading RightAngle implementations and has worked with nearly two dozen clients across the following commodities: U.S. crude, Canadian crude, natural gas liquids (NGL), refined products, and liquefied natural gas (LNG). Before entering the CTRM space, Rusty spent four years as a controller/analyst for American Airlines. He holds an MBA from Oklahoma State University.
"This new role at capSpire is a tremendous responsibility and underscores my commitment to my colleagues and customers. I appreciate the trust placed in me and am excited about continuing to elevate the experience of working with capSpire

," says Rusty.
To learn more about capSpire's CTRM offerings, please email
info@capspire.com
.


About capSpire
capSpire provides the unique combination of industry knowledge and business expertise required to deliver impactful business solutions. Trusted by some of the world's leading companies, capSpire's team of industry experts and senior advisors empowers its clients with the business strategies and solutions required to effectively streamline business processes and attain maximum value from their supporting IT infrastructure. For more information, please visit www.capspire.com.