A single application that you can download and run for free, cAST enables you to work with your full Allegro system and gain back-end data access—without logging directly into the database and complicating security. Instead, users of cAST can perform many database-related tasks via Allegro Web Services, which is either installed on-site or cloud-based. cAST is pre-configurable and observes Allegro security, so companies have complete control over what their users can access.

cAST delivers a wide range of benefits to users:
Makes diagnostics of valuations and settlement much easier
Enhances day-to-day use of Allegro (minimizes time spent on administrative tasks and troubleshooting issues)
Enables proactive identification of potential issues
Finds differences between instances using a comparison tool
Uncovers detailed information about problems, which assists the vendor during issue logging and can expedite resolution
To learn more about cAST, click here.
capSpire offers cAST as a complement to our managed services—a working arrangement in which our consultants provide ongoing, immediate support for clients, on an on-site or remote basis, in their management of commodity-trading-and-risk-management (CTRM) systems. At capSpire, a primary goal of our consultants is client empowerment: helping companies to understand why certain problems have happened and how they can resolve minor issues independently. With cAST, our clients can become even more self sufficient and their day-to-day use of CTRM systems becomes easier.
Because of our proficiency in all aspects of Allegro, capSpire is able to provide such an inventive and technologically advanced—yet user-friendly—solution. Within our team, the majority of our consultants are former Allegro employees who have more than 70 years of collective experience with this software.

Performance Dashboard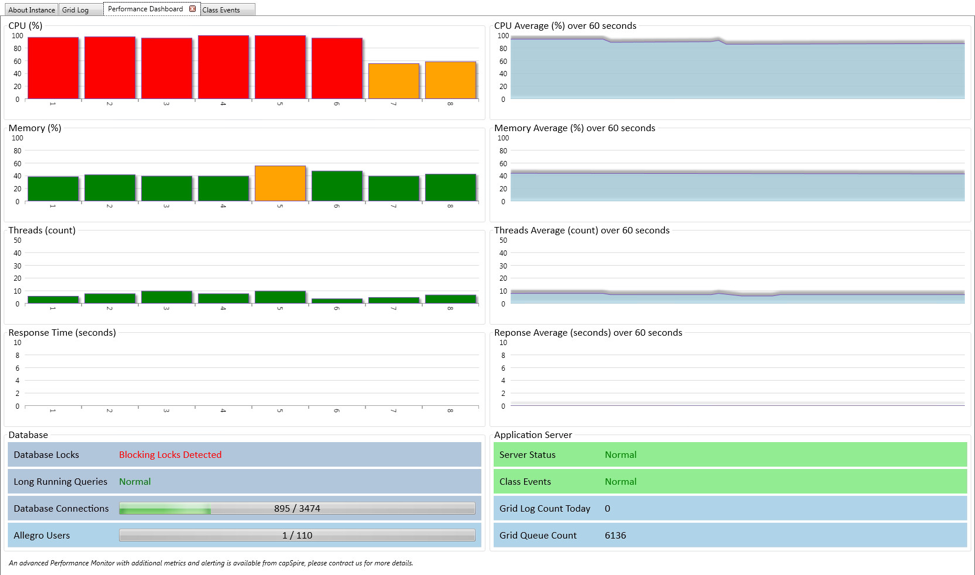 Position Valuation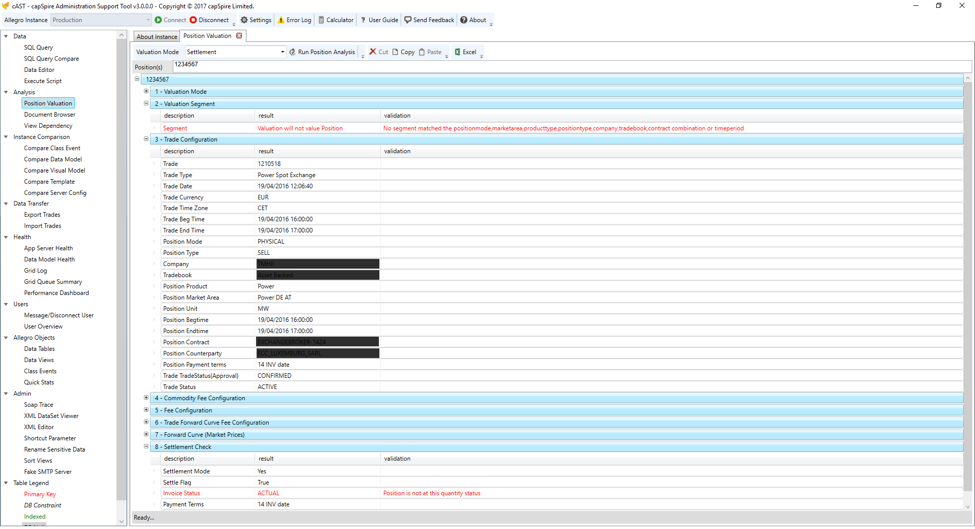 Download cAST for free today. For questions about cAST or to get assistance managing your CTRM system through capSpire's Managed Services, please email info@capspire.com.
About capSpire
capSpire provides the unique combination of industry knowledge and business expertise required to deliver impactful business solutions. Trusted by some of the world's leading companies, capSpire's team of industry experts and senior advisors empowers its clients with the business strategies and solutions required to effectively streamline business processes and attain maximum value from their supporting IT infrastructure. For more information, please visit www.capspire.com.