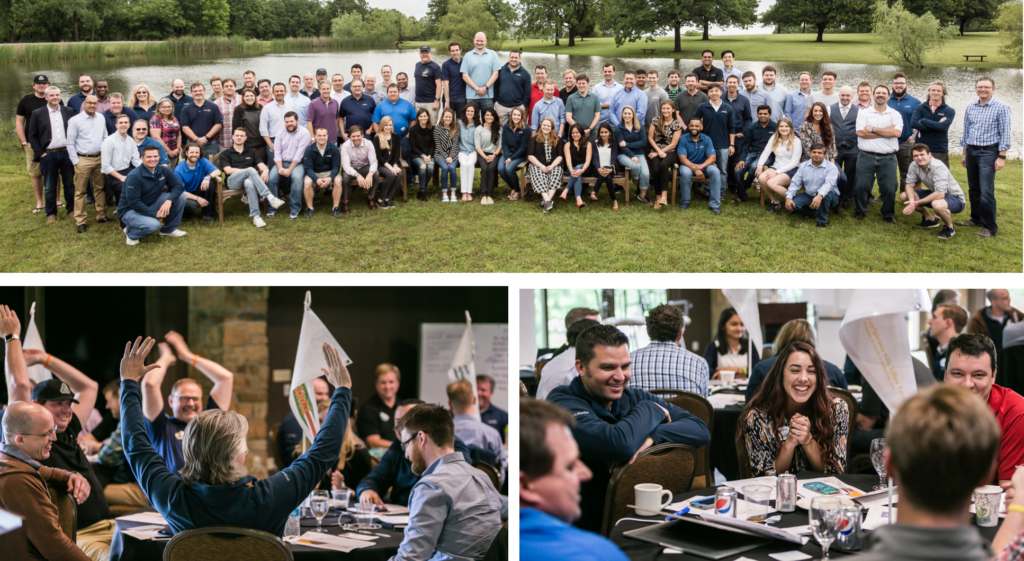 capSpire is a global consulting and solutions company that creates, customizes, and implements meaningful technology for commodity-focused organizations. Since 2013, capSpire has been recognized on the prestigious Inc. 5000 list of America's fastest-growing private companies. It is with this foundation and this same energy level that we expand our European team as well.
At capSpire, we provide our clients with deep business and system expertise to simplify and streamline their commodity-management functions for crude, natural gas, power, refined products, natural gas liquids (NGLs), coal, iron ore, agriculture, and freight. We take pride in our ability to create pragmatic and easy relationships with our clients that produce elegant solutions to hard problems.
So how do we do it?
We treat every day and every encounter as a fresh opportunity to learn, discover, and improve. We believe that true, sustainable success is best achieved by a tenacious, incessant desire for meaningful enhancements to both products and processes. By unearthing a better way, we offer our clients the freedom to grow and flourish in their own fields.


Hiring the brightest, most agile minds available is another key piece to capSpire's success. We are a collection of passionate thought leaders who work side by side in a team-oriented environment to collaborate and create smart, clean solutions for our clients. We seek self-driven, motivated individuals who possess an innovator's mentality and a deep-seated drive to find a better way.
In turn, we empower and enable our consultants to achieve their career goals, often in a faster timeframe than our competitors offer. Our culture isn't about paying your dues and waiting a certain number of years for advancement—we train well to set each person up for success and we reward performance. We provide consultants with opportunities to work in areas that interest them, we ensure full exposure to different aspects of projects to enhance learning and career growth, and we coach and mentor our consultants to assume leadership roles.

As a result of our continued expansion in Ireland and the UK, we are growing our team. At this time, we are hiring Technical Software Consultants.
Job Title
Technical Software Consultant
Job Location
Cork, Ireland and London, England
Job Description
As a Technical Software Consultant, you will create technical solutions for system implementations, upgrades, and enhancements primarily for clients in the energy and financial sectors. This is an opportunity is for a business-minded programmer who enjoys working directly with large clients to build design documents that meet clients' business requirements using ASP.Net/C# applications along with components using SQL Server and/or Oracle. This is an opportunity to get your hands dirty in multiple areas of a project, train under some of the brightest CTRM consultants, collaborate on a team in which each person is valued, and grow as an expert in this fascinating niche industry.

Job Responsibilities
Assisting clients in transforming their businesses through business-process redesign and organizational change management
Creating and delivering presentations and recommendations to client executives
Gathering requirements and creating functional design deliverables
Driving system-configuration activities
Conducting test-planning and execution activities
Developing strong working relationships with clients and team members
Continually improving business knowledge, technical capabilities, and problem-solving skills, and helping clients and team members to do the same
Skills and Attributes
Strong technical track record of scripting and development, with knowledge of Microsoft SQL Server and Microsoft development technologies such as C#
Business analysis and/or implementation experience
Excellent organizational skills, with the ability to manage priorities and work to deadlines
Ability to work on own initiative and make balanced decisions
Ability to troubleshoot a variety of IT-related issues and resolve user issues quickly and efficiently
Excellent communication skills, with the ability to convey complex ideas and offer IT solutions to both technical and non-technical staff
Ability and discipline to provide concise documentation
High degree of accuracy and attention to detail
Positive, can-do attitude and flexibility in taking on a broad range of IT responsibilities and tasks at short notice
Ability to manage up and interact effectively with client executives, vendors, and third-party providers
Passion for solving complex problems in which global commodities businesses and technology intersect
Committed to delivering quality customer service to internal and external customers
Qualifications and Experience
Bachelor's and/or master's degree within mathematics, engineering, computer science, or other technical disciplines
At least 2 years of experience working for a professional services consultancy: Software house/vendor or consultancy; Big 4/tier 1 consultancy or boutique IT consultancy
Technical knowledge with coding experience coupled with business knowledge within commodities trading, risk management, financial, and physical operations
Ability to travel up to 80%
Currently authorized to work in Europe
Along with working as part of a team that is among the best in the industry, capSpire Ltd. offers a competitive pay and benefits package, and is an equal opportunities employer. To apply for this position, please email your C.V. to careers@capspire.com.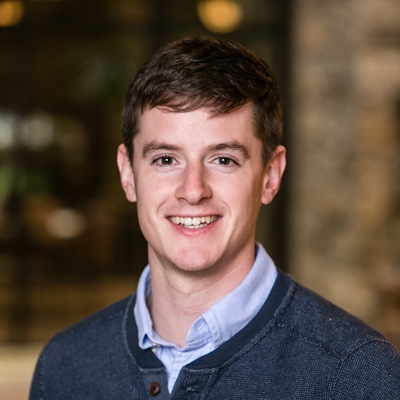 "Having previously worked at a large financial institution, I have found capSpire to be a breath of fresh air. It has provided me with fantastic learning opportunities from some of the best and brightest in the industry, unrivaled career progression, and, most importantly, a flexible work environment that inspires and motivates."

-Brian Collins, Consultant; Cork, Ireland.
About capSpire
capSpire provides the unique combination of industry knowledge and business expertise required to deliver impactful business solutions. Trusted by some of the world's leading companies, capSpire's team of industry experts and senior advisors empowers its clients with the business strategies and solutions required to effectively streamline business processes and attain maximum value from their supporting IT infrastructure. For more information, please visit www.capspire.com