You can classify most of our "capSpirians" as tech junkies.  We sure love our gadgets, apps, and technology toys! Here's a fresh batch of capSpire-approved tech tricks to help you save time and effort at home, in the office, and everywhere in between.
1.  Nest Learning Thermostat
Saving energy is a beautiful thing — and a smart move in the office. This energy-saving gadget can learn your company's heating and cooling patterns and adjusts itself accordingly. Adjustments can even be made to temperature readings via a smartphone app. ($249 at nest.com)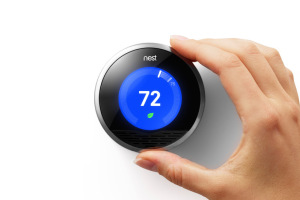 2. Mophie Space Pack Battery/Memory Case for iPhone 5s
What's your number one complaint about your iPhone 5s? I bet its battery life. Not only does the Mophie battery case double your phone's battery life – it also serves as local storage. ($149.95 for 16GB, 179.95 for 32GB, mophie.com)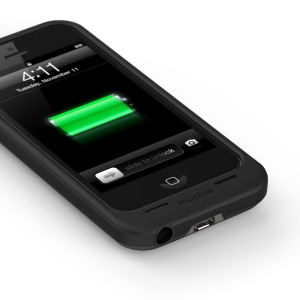 3. Addappt
The best way to lose touch with your business contacts is to not keep up with changes to their email addresses or cell phone numbers. Addappt solves that common business problem by making your plain, old address book into a "living address book". Contacts are able to update their own email address and cell phone number changes straight to your mobile device's native contact list. (Addappt via iTunes)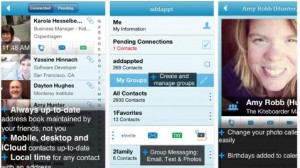 4. PayByPhone
Meeting running long while you're away on business? Available in cities across the US (including Fayetteville, Arkansas!) PayByPhone alerts you when your parking meter is about to run out, lets you pay through your phone, and emails you the receipt.  (Paybyphone.com)
5. 8×8 Virtual Office
8×8 gives you access to your company's entire phone system, including company directory. It lets you hold online meetings and make free international calls via Wifi.  (8×8.com)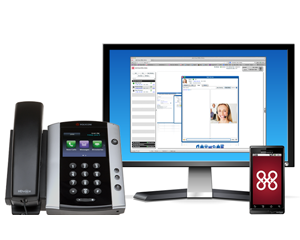 6. CardMunch
Paper business cards seem like a thing of the past with the popularity of smartphones and tablets. CardMunch is a business card reader for LinkedIn (created BY LinkedIn) that allows the user to convert business cards to address book contacts – then smoothly add them as LinkedIn connections. (CardMunch via iTunes)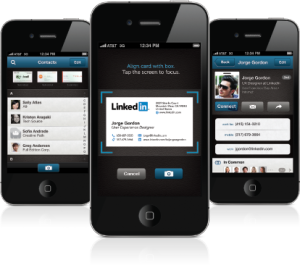 About capSpire
capSpire is a global consulting and solutions company serving the Commodity Trade and Risk Management sector of the energy industry. Headquartered in the growing technology hub of Fayetteville, Arkansas, with an office in Tulsa, Oklahoma, capSpire has served over two dozen clients across North America and Europe. capSpire provides its clients with deep business and system expertise to simplify and streamline its commodity management functions for crude, natural gas, refined products, NGLs, coal, iron ore, agriculture and freight. Chief among its service offerings are IT strategy and planning, system selection, bespoke software development, implementation services, systems integration, complex enterprise content management and ongoing support.