capSpire's annual meeting and activities associated with the retreat aren't a random occurrence, they're a very specific and deliberate part of capSpire tradition.  
capSpire's Annual Retreat is an opportunity for the team to come together and collaborate during company-wide meetings, strategy sessions, a market expo, and internal meetings with each of our centers of excellence.  As meeting sessions wrap up, food trucks with local Tusla fare pull up to the front of the Post Oak Lodge, music plays, and employees socialize over a cold drink.

"Thursday evening serves as capSpire's version of 'Choose Your Own Adventure'.  We recognize that everyone has different ideas of what makes a relaxing evening, so we incorporate a wide variety of types of activities. Employees can play kickball, participate in axe throwing, sample street tacos from a local food truck, or simply grab a chair and engage in conversation," says Megan Coger, capSpire's Director of People Team.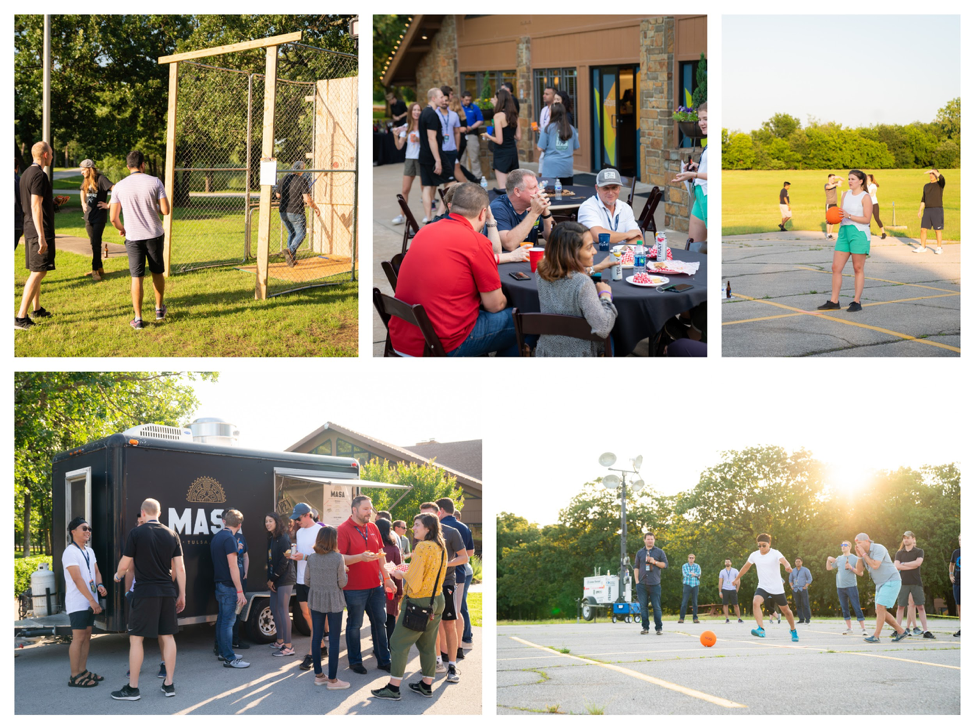 When the final day of retreat meetings conclude on Friday, which you can read more about here, our team shifts to a competition that has become synonymous with capSpire retreat shenanigans (…all good, clean fun!). 
But first a little backstory.
The retreat activity on Friday night is planned by former college graduates to celebrate their first anniversary as a capSpire employee. With the help of the event team, the graduates generate the overall party theme and plan a large-scale, company-wide activity and party.
It's a tradition that has followed capSpire through its ten years of existence and is a key part of our company culture.
"Our graduate hires grow an amazing amount their first year with capSpire. Given we don't believe in at-the-client training, we must invest up front in every college graduate to put them in positions to add value to our clients day-one.  We've found that a new hire's first year is the most critical to their long-term success, and as a result, its a cause for celebration whenever someone hits that important one year milestone.
Past boot campers have planned themed activities such as a city-wide Amazing Race competition, a World Series baseball event at a Tulsa baseball stadium, and a carnival.  This year, they pushed us to our limits with a Survivor theme. The physical and mental activities, part of a partnership with The Gathering Place in Tulsa, focused on narrowing squads of eight employees down to an ultimate team of survivors.

"We're a distributed team, meaning our employees are spread out across the world working hard for our clients. Activities are a beneficial way to bring the team together in a more casual setting. A wide array of physical and mental challenges help us connect on another level," says Megan Coger.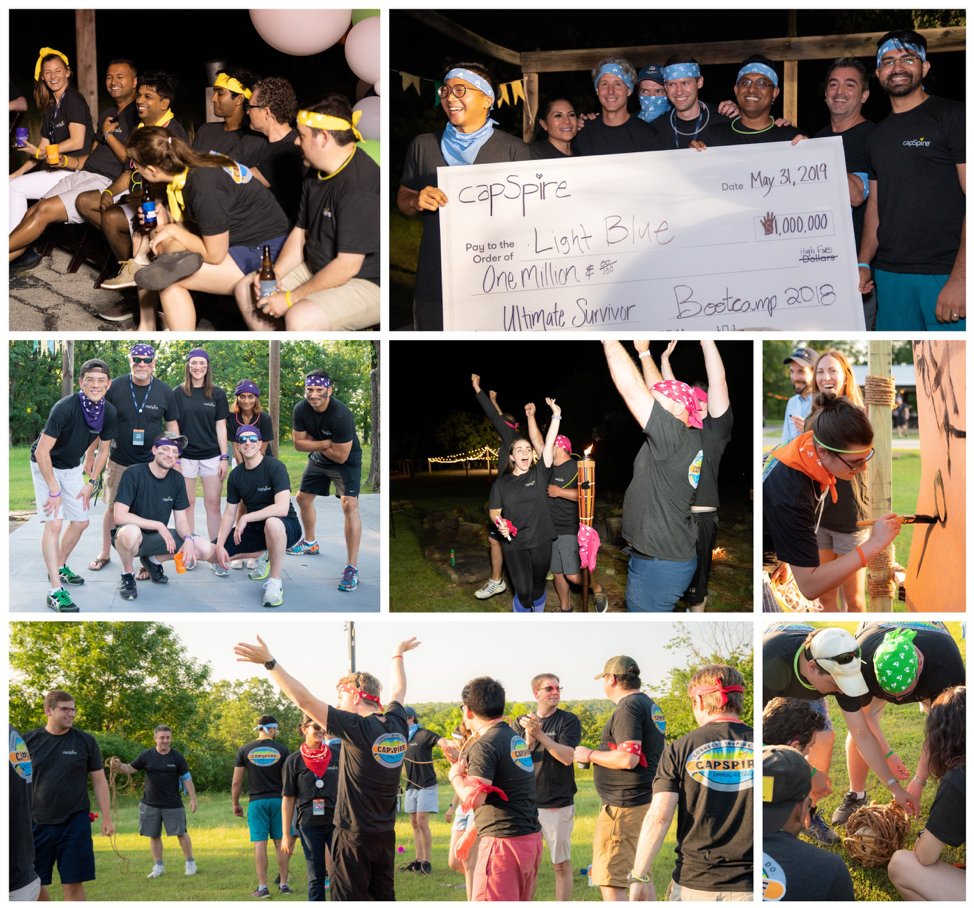 From a tribal-themed game of Inktionary, to a race to build a freestanding structure, to a challenge that included lighting a torch with fire, our teams had to focus on communication, working together, and strategizing outside of a normal office environment. To learn more about the more serious side of the capSpire Annual Meeting, click here.


About capSpire
capSpire provides the unique combination of industry knowledge and business expertise required to deliver impactful business solutions. Trusted by some of the world's leading companies, capSpire's team of industry experts and senior advisors empowers its clients with the business strategies and solutions required to effectively streamline business processes and attain maximum value from their supporting IT infrastructure. For more information, please visit www.capspire.com.